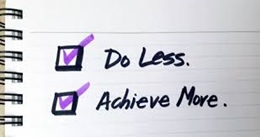 I am looking for two Community admins that would like to help me grow my community. Check the community out here.
Job Role:
Every day post between 5 - 10 posts within the community. I would give you the categories that I would like you to share.
No less than 5 posts minimum (less than 5 minutes of work)
Note: It is a 5-10 minute job and a very easy way to make some easy ADZcoins!
Person Specifications: Requirement:
someone that wants to earn more ADZcoin and genuinely cares about the success of this project
someone that is honest and trustworthy
someone that is competent and reliable to do the very easy task
someone that already does not have an ADZbuzz community of their own OR only just has one community (i.e. no point helping me work on mine if you already have your own communities to manage is there?)
someone interested in the community too.
NOTE: If you are already my referral on ADZbuzz I would prefer that. Otherwise it does not matter.
Payment: I would pay you 25% of the community manager earnings received each month in ADZcoin.
e.g. If the community manager earned 100 ADZcoin for the month of January. Then I would pay you 25 ADZcoins.
All payments would be paid to your ADZbuzz Web Wallet address each month.
Conclusion: It is a very easy way of earning some ADZcoins with minimal effort.
I expect this community to grow big time in earnings. And I am looking for 2 long-term partners to work with me.
So if you are interested in becoming an admin of the community and you can commit to helping me grow it, then contact me in PM and we would take it from there :)
No time wasters please.
I only want people that want to earn some more ADZcoins and build their stack!
So if you're interested get in touch...